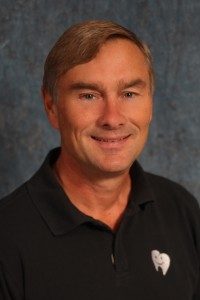 Dr. Geza E. Locsey, DDS
Dr. Geza Locsey graduated from the Ohio State University College of Dentistry in 1986 and has practiced dentistry for over 25 years. He and his staff continually upgrade their knowledge in the latest dental treatments available in Ohio and the U.S. so they can provide their patients with the best in dentistry. Dr. Locsey is a member of the American Dental Association, the Ohio Dental Association, and the Columbus Dental Society.
He and his wife, Jeanne, have three children. They are longtime residents of the east side of Columbus. Dr. Locsey enjoys spending time with his family and is an avid skier and cyclist. He also loves boating on Buckeye Lake. As a dentist, Dr. Locsey focuses on individualized care so he can meet the needs and goals of each patient. He was rated by his peers in Columbus Monthly as one of the best general dentists in the area for over 10 years.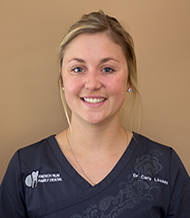 Dr. Carly Locsey, DDS
Dr. Carly Locsey graduated from Ohio State University in 2017 and completed her undergraduate studies with a major in Biochemistry and a minor in Biology at Ohio University in 2011. She is proud to be a Bobcat alumna. Dr. Carly Locsey is a member of the American Dental Association and gained plenty of additional experience working as a dental assistant and office employee at French Run Family Dental since 2005. She looks forward to working in a family office with her dad being the primary dentist and her mom being the business manager.
Dr. Carly Locsey has an older sister and a younger brother who she spends a lot of time with. She loves being outdoors and traveling, especially to Colorado where she visits her sister and skis, mountain bikes, and hikes.
Dr. Carly Locsey's goal as a dentist is to serve her community in an honest, caring, and friendly way.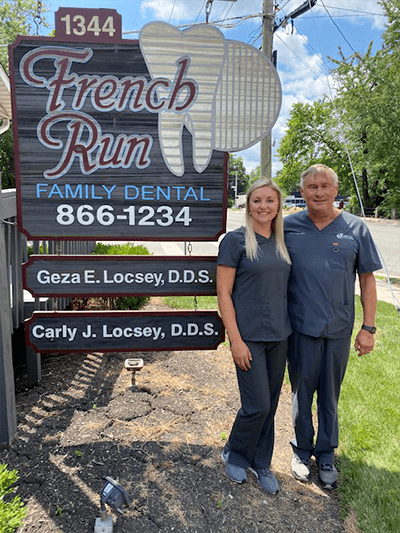 ---
Our Team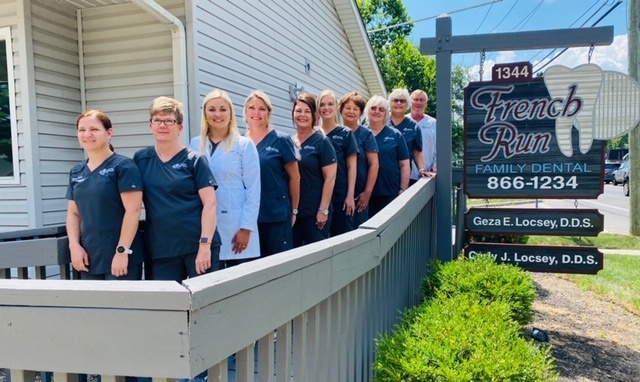 Dental Hygienists
Melinda and Erin are our skilled dental hygienists. While they will routinely clean your teeth, they will also offer instruction and education so you can have the best oral hygiene at home. They are available for appointments six days a week, including early mornings and late afternoons.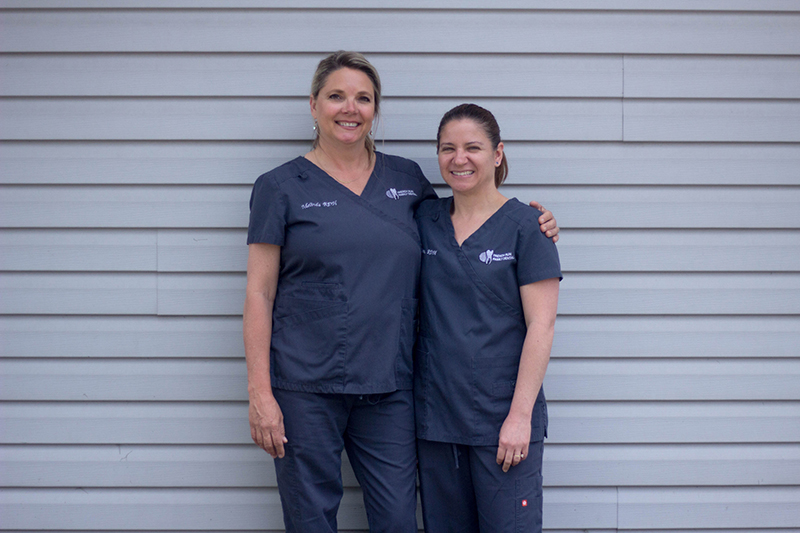 ---
Dental Assistants
Alexis and Susan are our dedicated dental assistants. They work hard each day to make sure each patient's treatment runs smoothly. They also do everything they can to make sure each patient feels comfortable and relaxed in the dental chair. They are happy to work with our dentists to provide strong, healthy, and beautiful smiles.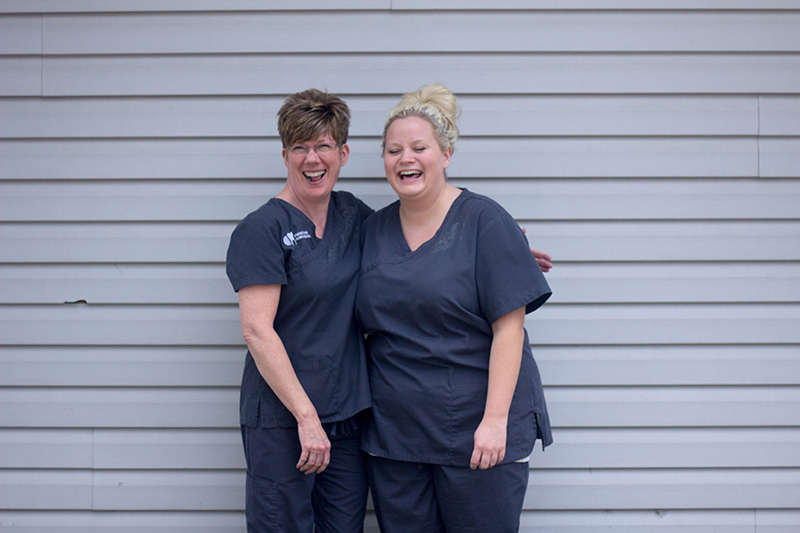 ---
Front Office
When you come into the office, you will be greeted by Darcy, Jeanne, and Amy. They will assist you in scheduling, submitting insurance claims, and answering any questions you may have about the procedures to be performed. They are specialists when it comes to answering questions regarding insurance reimbursement and they can help you get the smile you want.
Our entire team at French Run Family Dental is committed to providing exceptional dental care to help our patients achieve bright smiles and optimal oral health. We welcome you into our practice to receive the caring dental treatment you need. Give us a call at 614-866-1234 to schedule an appointment with French Run Family Dental soon!